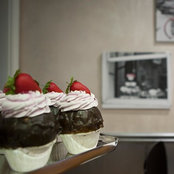 Kommentiert: shower curb
We use the Schluter Kerdi Board waterproofing system. The curb is 2 x 4's wrapped in the Kerdi membrane & capped with either tile or with a solid surface. I cannot recall or make it out from the...
Kommentiert: Like the cabinets in this photo
These cabinets are Dura Supreme & can be ordered. They do custom sizes to fit your space. I have been a dealer for Dura Supreme for 11 years & I"m happy to help you with your project.